Selling Your Home?
Selling your real estate property is an arduous task for more than one reason.
Here are the most common questions that sellers have in their mind when selling:
Is it the right climate to sell?
Am I going to get the most out of the property by selling at this state of the market?
What is a fair estimate of your property?
What are the legal fees that I have to bear?
How genuine is the buyer interest in your property?
We are here to help you answer all these questions and make sure you get what you deserve for your property. So how do we help sellers?
Selling Your Home
Homeowners are emotionally attached to the properties that they grew up in or inherited, which has been with them for years. This is understandable, as more often than not, a home is the biggest investment an individual makes and it is of no surprise to see them want to get good returns on their investment. We understand the emotional side of things when it comes to selling a property and ensure that you get the best out of your property. Whether you are looking to downsize or move into a bigger property or move to a different region, we make your selling experience a profitable and pleasant one. Being the professional experts that we are, we will work tirelessly until and unless we are able to find the best buyer for your property at the most optimum and lucrative rates!
FREE Home Evaluation
Sellers are always conscious about the value of their property. This is a genuine concern, but there are very limited price points and guidelines to help determine the property value. Most often, sellers determine prices based on local factors and local opinions. They look at the price boards in similar properties in the neighborhood and determine that this is the price they should be selling at. But there is always a possibility that they are grossly under-pricing the property. At WhiteHill Team our in-house team of appraisers will help you value your home and arrive at a price point. We ensure that the property is priced within a reasonable range as by overpricing it, you will be deterring potential buyers from even looking at the property. Our valuation process is very comprehensive as we take into consideration the age, square footage, locality and home improvements that have been made when estimating the price of a property.
Our Marketing Plan
This is the most important aspect when it comes to selling a property. Without the right kind of marketing, even a grossly under-priced property can go unsold for months. Our team of expert marketers have the necessary know-how of marketing a property correctly. Here is what you gain access to by working with us:
Property listing on our website.
Aesthetically designed flyers and brochures highlighting salient features of your property.
Access to our wide network of interested buyers. Since we work with both buyers and sellers there is always a possibility that a potential buyer is already associated with us.
Internet Listings on top real estate sites. We also help you manage the listings by posting elegant pictures and great descriptions of the listings to attract more buyers.
Social Media listings. Our team of social media marketers will use the power of Twitter and Facebook to spread the word to our network. Pinterest and Instagram listings will also improve impressions on your listing. A visual walkthrough can also be conducted with a video through YouTube.
All this and more will be borne and managed by us. We will ensure that we design an ideal marketing plan that is suited to your and your property, as not all plans work the same for all kinds of properties / neighborhoods / target audience.
Our Marketing Tools
HOME Presentation
Presentation is the key when it comes to real estate. Once we help you find potential buyers, you can't just leave it to your house to impress them. That's where we come into the picture. We can help you improve the presentation of your listing so that it creates a great first impression on buyers. Naturally, a house is more than an investment for many and they get emotionally influenced by it, so it is important to create a positive influence on buyers to pique their interests.
We can help you with a range of services for renovation and minor repairs to help correct any flaws / defects or wear and tear that the property may have been subject to. Also we care about creating a positive impression on the minds of buyers and so WhiteHill Team will help you organize and arrange the property for a walkthrough. We have realized that many home owners find walkthroughs very inconvenient, as it may collide with their work schedule or may happen at a time that's they don't prefer. In many instances walkthroughs take place spontaneously, with little to no notice, so this again is not going to be convenient for sellers.
By engaging our services, we make sure that your presence is not even needed during a walkthrough, as we will manage to display your property to potential buyers at any time that is convenient to them.
Buyer Screening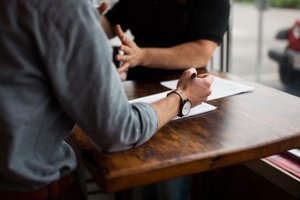 Sometimes a seller may receive so many proposals that they feel overwhelmed. We ensure that we screen your buyers and verify that they are serious about the deal and have the capital to back it. While this may not seem so important, it could lead to you facing uncomfortable situations. A typical condition that you want to avoid as a seller is where you approve the offer of a buyer and reject all other offers, only to later discover that the buyer is having second thoughts or isn't very serious about making an investment. An even more unfortunate situation would be where everything falls into place only for the buyer's mortgage to fall through, leaving you stranded with no offers on the table.
Our screening process is rigorous and effective and we make sure that bring you potential buyers that are absolutely suited to your requirements. We leave you to take decisions with all information put on your table.
Negotiations:
It can be hard to negotiation on price and terms, especially in a buyer's market, where the buyer has the advantage. However, with a well-seasoned real estate professional such as WhiteHill Team you can expect to get a good deal with reasonable negotiations. We have years of experience working in the Greater Toronto Area market and are well aware of the nitty gritties of every deal and potential roadblocks that may hinder a deal's progress. This will ensure that you are always one step ahead of the buyer at all stages of the negotiation and gain an upper hand.
We ensure that we strike deals that are satisfactory to all parties involved in the transaction. Our negotiation isn't limited to the price alone, as we can help settle other potential troublesome elements that may arise during negotiations. For example, there may be a disagreement over the date of sale, i.e. the seller may only be moving out in a few months or so. We ensure that there is transparency at all stages and settle any disputes that may arise during negotiations.